The first time we posted this furniture painting technique on Facebook, Annie Sloan herself messaged and told us to use the proper name (I originally called it "smooshing"). It's called "frottage" derived from the French word "frotter", meaning to rub. There are also erotic connotations to the word. But we are talking about painting.
Frottage is a simple technique that creates a dramatic texture, almost like crushed suede. Beginners and experienced painters can achieve beautiful depth and movement with frottage painting.
The technique is relatively easy. We used Annie Sloan Chalk Paint® to get great results. All you need is two paint colors and newspaper (or even a plastic bag).
Here's how you actually do this.
First, the surface was painted Cream and left to dry. Then Old Violet was painted over the Cream. While the paint was still wet, it was dabbed with a newspaper. See how it left behind indentations and textures. Remember you must "smoosh" the newspaper over the wet paint. Use your hands to create interesting textures.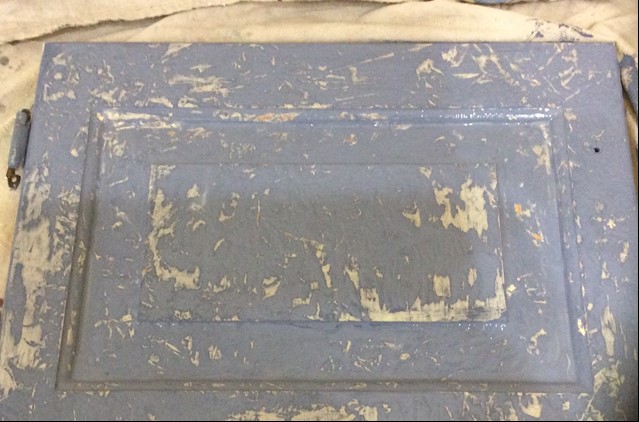 That's not all…
Allow the second layer of paint to dry. Then use a brush apply another light layer of Cream over the Old Violet. What do I mean by "light"? Stick your brush in water first and then dab a small amount of paint on the bristles. This second coat of cream is almost translucent and creates a subtle, multi-tonal effect.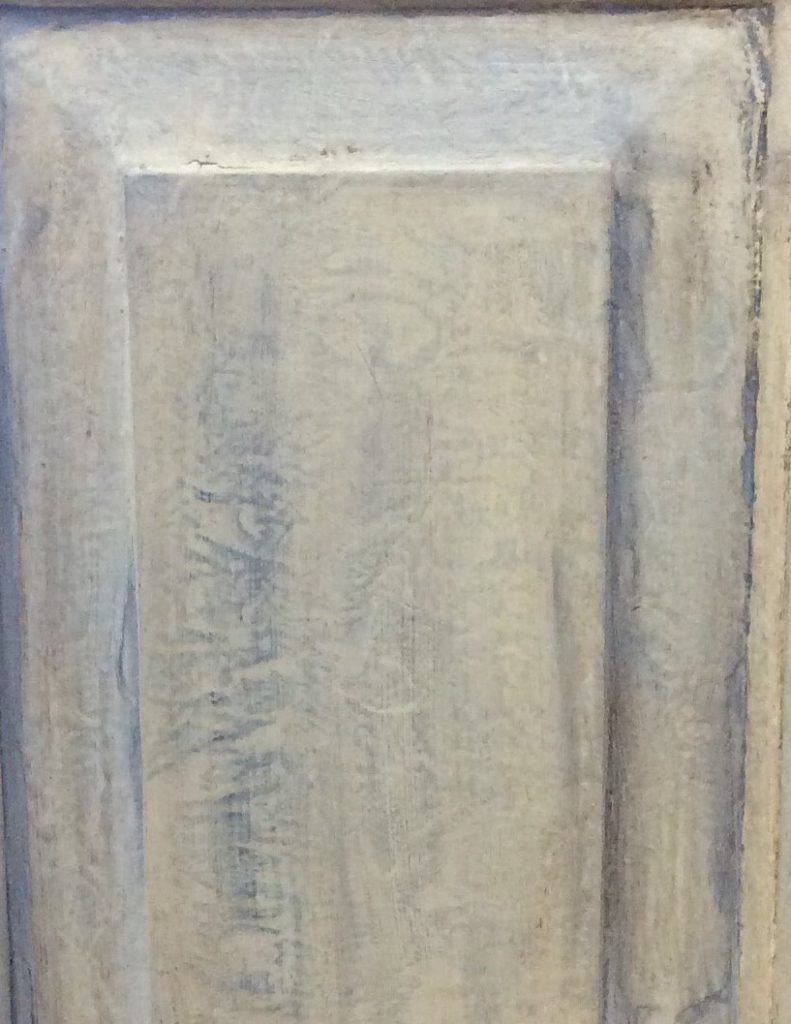 Let the paint dry. Top it off with Clear Wax and just a tad bit of Dark Wax to make it looked aged.
Voila! Frottage lends to an elegant look that looks much harder than it really is.